This style utilizes an outer centering ring which acurately centers gaskets on flange face providing additional radial strength; limiting compression and prevent gasket blow out.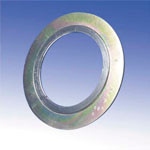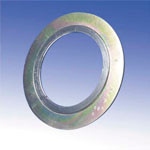 Spiral winding gasket fitted with internal ring suitable for male and female pipe flanges.
Gasket
fitted with both outer centering ring and internal ring gives an added compression limiting stop for most extreme operating conditions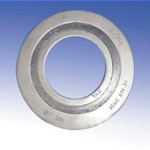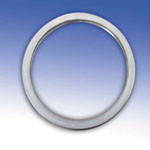 Basic spiral winding only. Inner and outer diameters are reinforced with several plies of metal without filler for greater stability, sealing and compression.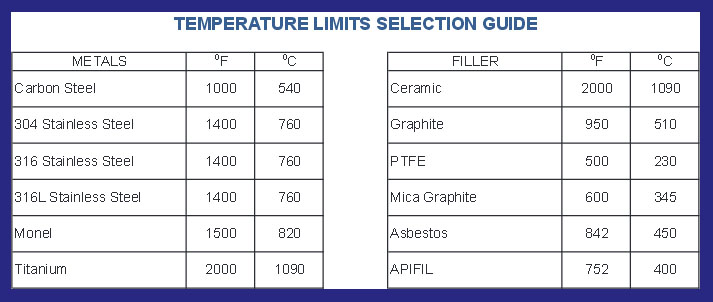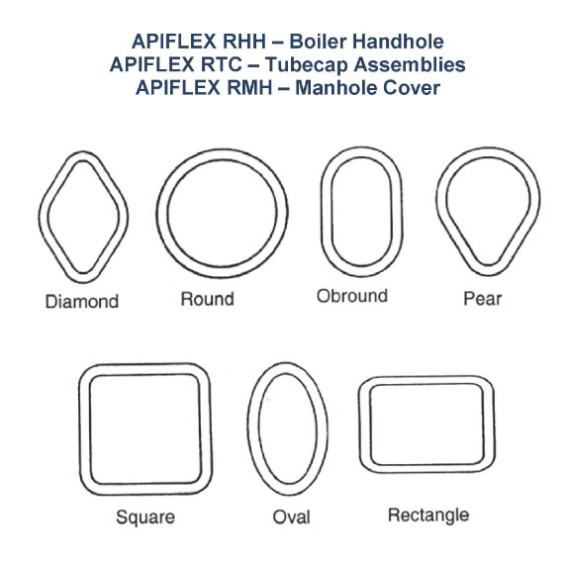 Standard shape for boiler Handhole, Tubecap Assemblies and Manhole, Cover All other shapes available upon request.